For businesses that use lockboxes, dealing with deposits from multiple locations and accounts can create complicated audit and reporting processes. That's why, at Firstech, we provide digital and traditional automated lockbox solutions to help streamline the process. With our eLockBox solution in particular, you can simplify your workflow by concentrating your funds and eliminating the need for multiple accounts and transfers. By partnering with Firstech and upgrading your lockbox solution, we can build a lockbox solution that works with your business.
Of course, every business is different and we know that whether you upgrade your automated lockbox can depend on your needs. With that in mind, we created this quick guide overviewing some of the key benefits of our lockbox solutions:
1. Make Your Traditional Lockbox Work Even Better
Just because you use a traditional lockbox, doesn't mean your business needs to be stuck in the past. By partnering with a company like FirsTech as your Lockbox partner, customers who receive paper check payments can enjoy an easy and accurate payment solution scaled to fit their unique business needs. With our customized services, you can mitigate risk while enjoying faster processing and exportable reporting.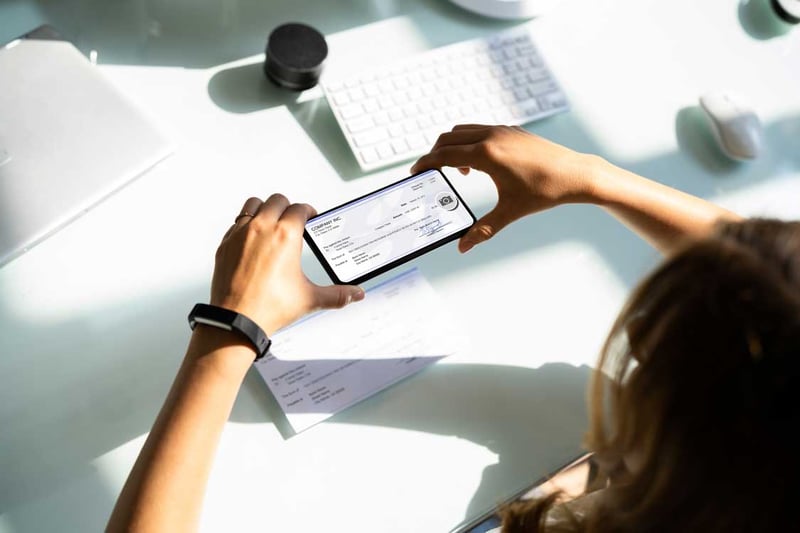 Our system is recognized for quick and simple setup, that can be managed and maintained regardless of experience or background. The solution includes a fully integrated image-based system that ensures data integrity and is built with our customers in mind. Configurable data output can be delivered directly into the customer's A/R system. Our online Exception Management Portal provides efficient access for partners to view and update invalid account information, minimizing delays and downstream posting issues. Additionally, the portal provides fully integrated reporting and analysis capabilities. These efficiencies can greatly reduce delays traditionally experienced by exceptions in the receivables process. That way you can enjoy the ease of being able to manage and track payments digitally, while maintaining the processes that work for your business.
2. Handle Online Payments Easily with an eLockbox Solution
If you handle more digital payments, it's important to have a lockbox solution ready to handle payments from online wallets, debit cards, and everything in between. Our eLockbox solution allows consumer payments to process electronically and efficiently. In addition, because our eLockbox is designed to work with a vast network of pay services providers, your customers can pay with the pay service that works best for them. In addition, just like our traditional lockbox services, data output can be configured and delivered into your A/R system.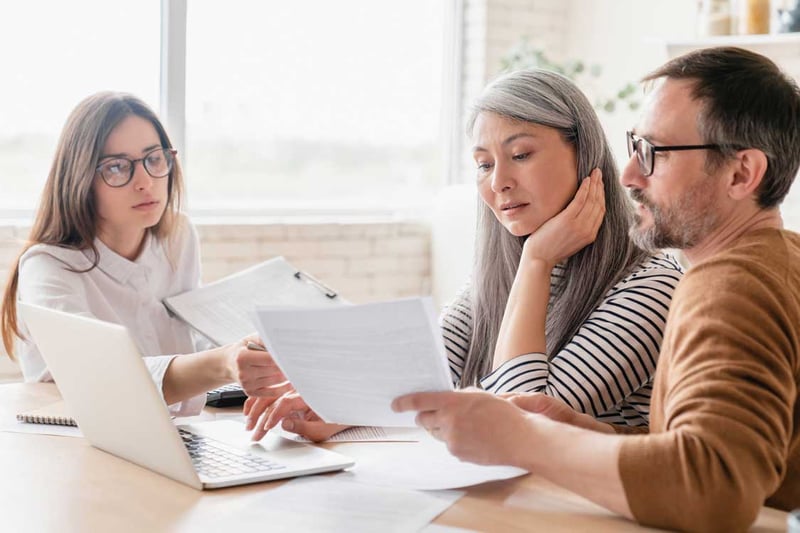 We also offer access to our online Exception Management Portal, which allows partners to view, research, return and update invalid account information– which maximizes your direct electronic processing rate and minimizes delays due to exceptions. Additionally, the portal provides fully integrated reporting and analysis capabilities, which you can use to learn how to serve your customers even better. This allows you to handle electronic payments without your customers experiencing frustrating delays. With this solution, you can focus less on electronic payments and more on running your enterprise efficiently.
3. Manage Your Lockbox Remotely
With payments going into an automated lockbox, it's that much easier to track everything from wherever you are. In this new normal, just because you can't be in the office doesn't mean that business stops. At Firstech, we offer customers the opportunity to layer additional efficiency tools on top of the more traditional Lockbox services already in place to best support their business. FirsTech's Remote Lockbox solution allows customers to scan checks, remittance, correspondence, or envelopes for deposit. This web-based image capture technology allows full page documents and checks into your lockbox workflow for processing, reporting, deposit, viewing and archival storage.
No matter how many receivables you need to process and no matter where you are located, our Remote Lockbox Solution can deliver efficiencies and security to your team. In addition, our Remote Lockbox can work in conjunction with your existing lockbox set up or as a stand-alone set up without changing your remittance address. That way, whether you're handling digital or physical payments, you can make sure everything runs efficiently.
4. Team Up With An Experienced Partner
Finally, it's important to partner with a financial services organization familiar with the ins and outs of payment processing. With nearly four decades of experience as an industry-leading receivables management services, we can help streamline your receivables process and create efficiencies for your team that translate into growth opportunities across your organization. Our lockbox services offer business owners the latest in check and remittance processing—all while streamlining the process, increasing productivity, and saving valuable time.
In addition, no matter the size of your business, we have the expertise to handle all of your payment processing needs as you grow. We have developed industry solutions for government, utilities, financial institutions, and more. Because security and advanced technology are the pillars of FirsTech, we can provide the foundation you and your organization can count on. Beginning with a payment network consisting of thousands of payment centers across the United States, we have evolved into a multi-faceted payment solutions firm. With this experience at your disposal, we can support your unique business needs every step of the way.
Want to Explore Our Lockbox Solutions?
Of course, this is just a quick overview of the benefits of our physical and digital automated lockbox solutions, along with some of the key benefits our services provide. If you're interested in exploring lockbox or payment services at Firstech, we'd be happy to help. At Firstech, we offer a variety of remittance processing solutions including our eLockbox solution, which combines payments from multiple locations into one central account while streamlining your financials and increasing your cash pool for investments. Whether you're interested in having a virtual, automated lockbox or would rather use a traditional lockbox with a physical location, we're ready to build a solution that works best for your business.
At Firstech, our mission is to provide our customers with innovative systems, processes and services of the highest quality in the customer payment processing industry. For decades, FirsTech has served as a partner to our client's success by excelling in the rapid collection of payments through a robust set of service offerings. With the most comprehensive capabilities suite specifically designed to satisfy the core hierarchy of business needs, FirsTech is the payment industry's Partner for Business Success. Contact us or request a demo and our team can be sure to walk you through each of our services.
Related Posts
Introduction The world of payment processing is changing. Analog payme...

Read More