What is an omnichannel payment platform and how can it transform your business?
Introduction
The omnichannel payment platform harnesses the power of technology to connect payment services that were once provided as singular specialized options. Historically, offering multiple payment methods to your customers required multiple merchant service providers. For each new payment offering or innovative technology, a new provider was added, expanding the number of networks, data centers, payment channels and service fees alongside.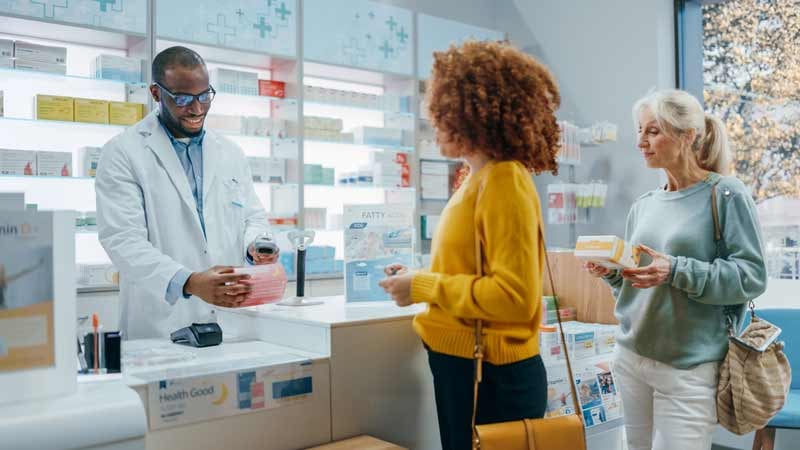 Now, these specialized services can be provided through a singular core: the omnichannel payment platform.
The omnichannel platform offers a single solution for all your merchant service needs while providing flexible payment options for your customers. By consolidating all payment channels into one comprehensive platform, the omnichannel platform improves customer experience, internal workflows and account data management while bringing a new level of accessibility for customers and clients.
As a partner in your organization's success, FirsTech's omnichannel payment platform grows with you: offering a secure, efficient and cost-effective solution for all your payment needs.
What Is an Omnichannel Payment Platform?
An omnichannel payment platform provides multiple payment services for your customers that are connected to a single omnichannel core: simplifying account retrieval, merchant service fees, internal workflows and deposits while providing a secure and configurable solution for your business.
How It Works:
Instead of adding on a new payment processor or service provider to bring new payment options to your customer, partner with a single provider like FirsTech who offers a diverse payment offering that can be customized for your current needs.
You're able to open additional channels to boost revenue and grow your bottom line without itemized fees and service charges.
With an emphasis on providing innovative technology-enabled solutions and the highest level of security and compliance, your business can scale confidently, knowing your data and your customers' data are safe.
As your business grows, your omnichannel payment platform can be configured to fit your growing needs so you can continue to build new revenue streams while satisfying your loyal customers.
A Better Customer Payment Experience
The omnichannel platform prioritizes the customer payment experience, allowing them to pay however they prefer whether that's online, via text, over the phone or any other of the numerous payment options available to them.
Because these options are connected to the omnichannel core, there are no knowledge gaps, data discrepancies or reporting delays regardless of which method is used for payment. With accurate and up-to-date information, your organization can provide the highest quality customer service.
Accessible Payment Options: meet your customer where they're at
Customer Choice: let your customers pay according to their preference
Quality Customer Service: provide accurate, reliable and quality service to your customers by retrieving data and account information from a single reliable source
Fully-Integrated Customer Experience: all payment methods, processing and data is connected to a single omnichannel payment platform
A Payment Partner for Your Business's Success
FirsTech's Omnichannel Payment Platform provides a single partnered solution for your business. The wide offering of payment options available to your customers in the frontend is consolidated into a single data core on the backend: connecting your data, records, payments, services, billings and your team with a commitment to the highest security standards and most innovative technology.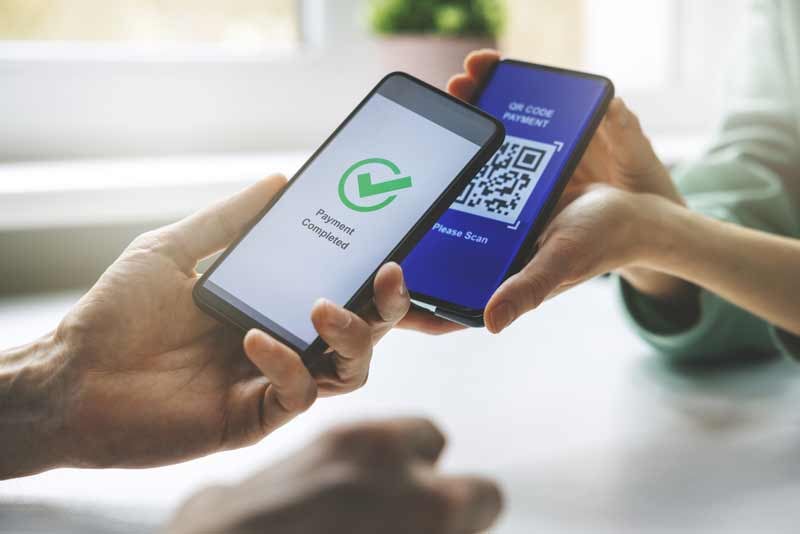 This streamlined and consistent workflow can be customized for the growing needs of your business, providing a long-term cost-effective solution by a partner dedicated to your success.
Simplified Payment Solution: a single provider for multiple payment options
Configurable Payment Services: a comprehensive solution that can be customized for your business's needs
Streamlined Workflow: a connected pipeline of payment and account data for efficient internal systems across departments
Consistent Internal Records: one core database with simplified and streamlined access
Innovative Technology: provide modern payment solutions that integrate with your internal systems
Payment Security: FirsTech's emphasis on security and compliance keeps the data of your business and your customers secure
Payment Services in FirsTech's Omnichannel Payment Platform
FirsTech's omnichannel payment platform offers online, mobile and in-person payment services as a part of one cohesive solution for your business. These payment services can be configured to fit your organization's unique needs:
Electronic Payments: digital payment options as a guest or signed into an account with access to current consolidated account information that reflects all methods of payment connected to the omnichannel payment platform.
Online Account Payments
Website Guest Payments
Online Billing & Invoicing
Mobile Payments: offer payment solutions for your customers on-the-go for maximum flexibility and accessibility.
Pay by Text
Online Mobile Payment
Telephone Payments: automated and live payment representatives with quick data access and record retrieval from the omnichannel platform.
Automated Voice Payment
Live Representative Payment
In-Person Payments: personal payment solutions for customers that still reflect in the core omnichannel platform.
Payment centers across the U.S.
Remittance Processing: receive incoming checks and traditional payment methods through lockbox and e-lockbox services with all payments being consolidated, deposited and reported daily – directly to the omnichannel data core.
Lockbox Services
E-Lockbox Services
Merchant Services: grow your business with FirsTech merchant services to handle customer transactions in-person and online.
POS
Credit Card Processing
E-Commerce Solutions
Mobile Credit Card Processing
The Benefits of an Omnichannel Payment Platform
The benefits of an omnichannel payment platform are numerous. Each benefit helps you grow your business by improving customer payment experience, streamlining internal processes, securing your data and utilizing the most advanced payment technology.
Improve Customer Payment Experience
Meet each customer where they're at with modern personalized payment experiences.
The multiple payment options within the omnichannel payment platform allow your customers to access their account data and make payments with ease and convenience. With accessible and flexible payment options, customers have a more rewarding experience with your organization and build a stronger loyalty to your brand.
Streamline Workflows
The omnichannel payment platform connects records and accounts from a wide variety of payment services into a single core hub. This streamlines nearly every internal process from accounting and receivables to customer service.
No matter how payments are made, they are consolidated into the central data core for easy access and integration – reducing costs while improving accessibility.
Payment and Data Security
With FirsTech's commitment to security and regulatory compliance, you can scale with confidence as your omnichannel payment platform processes more payments from more customers.
FirsTech is a PCI-compliant wholly-owned subsidiary of Busey Bank. Because of their subsidiary status, FirsTech participates in recurring regulatory examinations to ensure its 100% compliance. They also maintain the highest auditing standard for attestation engagements, the SSAE 18 Certification.
With security being a pillar of FirsTech's payment services, they employ the latest technological innovations and modern data security methods to ensure data integrity and security for each of its payment partners.
Advanced Technology
The payment services provided within FirsTech's omnichannel payment platform meet the modern needs of today's digital world. They are committed to providing innovative solutions through advanced technology that propels your business forward and ahead of the competition. This includes new payment services, revenue streams, software integrations, security developments and more.
Partnering with FirsTech for a Configurable Omnichannel Payment Platform
For nearly forty years, FirsTech has been providing modern and secure payment solutions for businesses like yours. When you add FirsTech's powerful custom payment services to your organization, you gain a partner dedicated to your success.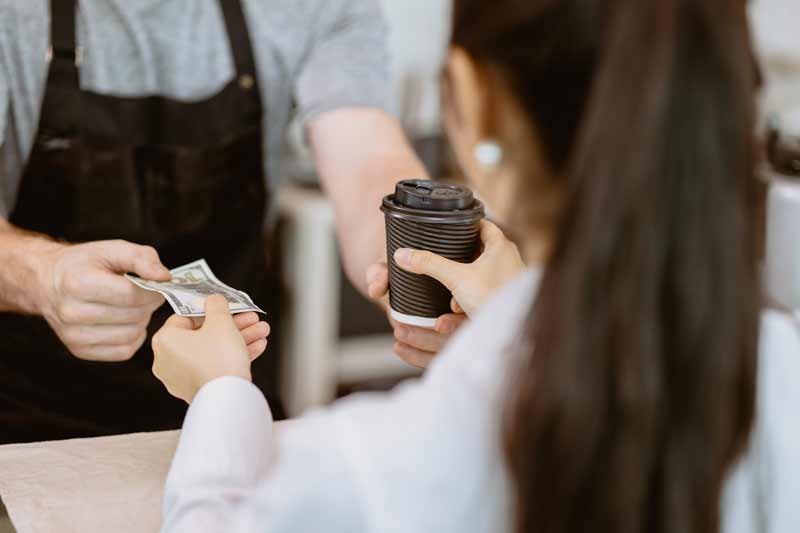 We protect your data and your customers' data as we do our own, maintaining the highest standards of compliance with regular audits to ensure the security we promise. We work to provide the most advanced technology with configurable solutions designed for your business so you can scale confidently in the modern digital world.
FirsTech's Omnichannel Payment Platform is designed to make your operations more efficient, secure your data, improve your customer experience and grow your bottom line.
To learn more about bringing FirsTech's configurable omnichannel payment platform to your organization, talk to a payment solutions specialist today.
Related Posts
How a unified payment platform transforms your payment processing, pre...

Read More