Secure B2B Payment Solutions for Your Organization
The State of B2B Payments Today
As payments increasingly move into the digital realm, rates of compromised cybersecurity and information security, along with threats of online fraud have steadily increased. In 2021, 71 percent of businesses experienced attempts of payment fraud. Nearly a third of these organizations attributed the increase of attacks to remote working – a feature of the modern workplace that is likely here to stay, though in varying degrees.
Regardless of the source of increased cyber attacks, maintaining high security standards for your organization's B2B payments is essential.
Commercial transactions are an especially attractive mark for fraudulent attacks because of the sheer volume of dollars that are moved through B2B payments. In Mckinsey & Company's 2019 Global Payments Report, the volume of B2B transactions was 40x greater than consumer flows – a total of $133 trillion.
Not only does your organization rely on an uncompromised influx of payments from your customers, but your business's reputation and customers' trust can be severely damaged in the event of a fraudulent payment attack. Yet, too many businesses still rely on outdated methods of payment processing that leave them and their customers at risk.
To secure your business's payments and reputation requires a commitment to modern and secure B2B payment processing.
Keeping B2B Payments Secure
B2B payment security relies on innovative technology and continual maintenance to secure your commercial transactions and the personal data contained within them. While it might seem logical that payment providers are bolstering their defenses against cyber attacks, compliance has actually been trending downward for years, leaving many businesses at risk while their merchant service providers slip out of compliance.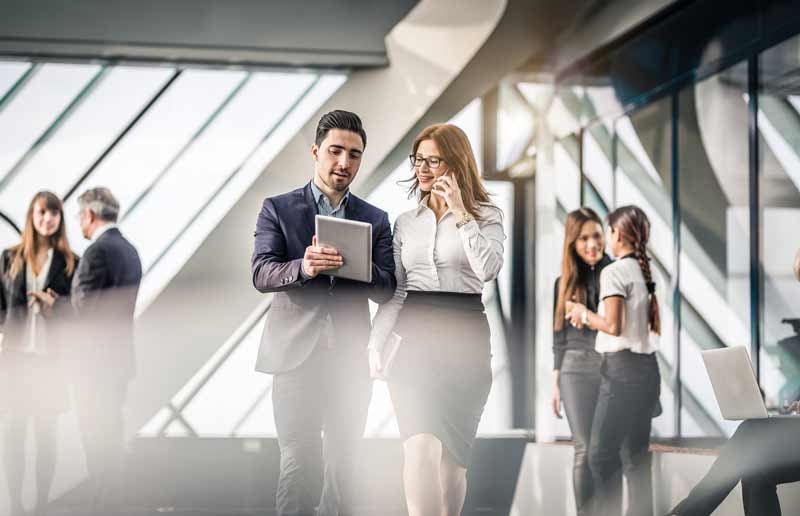 Security is a tenet of FirsTech's payment services. Combining their dedication to payment and data protection with their innovative technological advancements is just one of the many ways they continue to provide businesses with safe and secure B2B payment processing. These are a few examples of how FirsTech works to protect your B2B payments through secure payment processing:
Tokenization protects payments by applying a random set of numbers to a single payment. Whereas encryption masks personal and financial data by using a decipherable modification of the data, tokenization is a completely randomized "mask" that only applies to one payment. This decreases the desirability of tokenized payments for payment fraud because of the limited return. It also keeps data secure before and after a transaction as it cannot be linked to a decryption key with financial data being compromised at a later date.
Three Domain Secure ensures that payments are not fraudulent by requiring additional authentication for transactions without a card present. This added layer of protection protects your business, as the merchant, and protects your customers from fraudulent charges.
According to Verizon's 2020 Payment Security Report, full PCI compliance has been trending downward in recent years, and landing below 30%. That means over 70% of merchants are receiving payments without PCI compliance and putting their business and their customers at risk. As a bank subsidiary, FirsTech participates in recurring regulatory examinations to ensure its 100% compliance.
SSAE 18 Certification is the highest auditing standard for attestation engagements. With FirsTech's regular compliance examinations, it maintains an SSAE 18 certification which secures its financial transactions and reporting. Through all its processing, data integrity and security – whether financial or personal – is upheld. This makes them an ideal partner for industries with stringent regulatory requirements such as: healthcare, utilities, municipalities and insurance.
Secure B2B Payments for Regulated Industries
While B2B payment security is important across all industries to protect all commercial transactions, some industries require additional safeguards to protect the personal and financial data of its constituents. FirsTech is an experienced partner in these regulated industries, providing the compliance, specialized service and security required in these fields:
Not only does FirsTech's PCI and HIPAA compliance secure your patients' personal and financial data, but their modern payment technologies ensure safe processing of B2B healthcare payments as well. Some of these services include wholesale lockbox payments, electronic payments, telephone payments and remittance processing for operational compliance and streamlined processing.
B2B payments in the insurance industry are a continuous target for payment fraud and attacks. FirsTech works to implement the highest security measures, harnessing the power of AI technology to quickly identify any possible attack. Insurance companies can confidently process the B2B payments securely through a variety of technologies: electronic payments, lockbox services, telephone payments and remittance processing.
Government & Municipalities
Government offices and municipalities need to give their constituents confidence, which makes fighting payment fraud a top priority. That's why partnering with FirsTech's trusted history makes them the premier partner for government. They are experienced in maintaining the necessary compliance requirements while also implementing modern solutions for government offices to create efficient and secure payment processing systems.
For outsourcing remittance processing, data transfers and financial reporting securely, financial institutions look to partner with FirsTech. Their innovative technology and dedication to security makes them the ideal partner for financial institutions to provide convenient payment solutions with the highest security.
Other regulated industries and commercial businesses look to FirsTech to provide secure B2B payment processing. The technological features and compliance they apply to these regulated industries applies to all organizations, with many different service options to find the right modern payment solution for your business.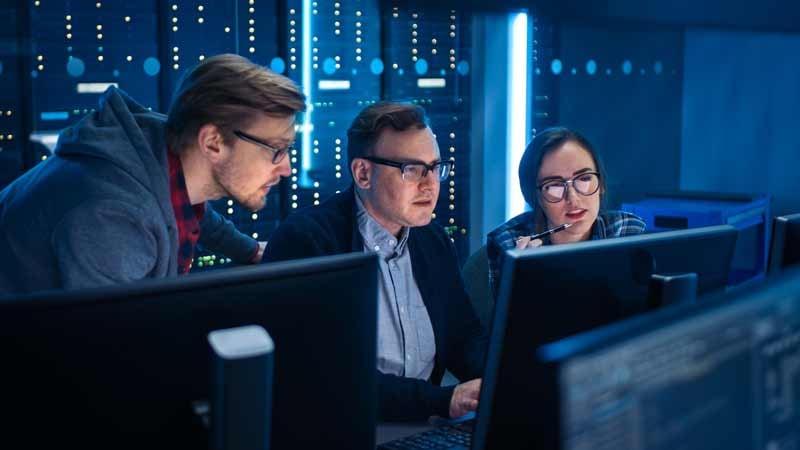 How FirsTech Ensures B2B Payment Security
FirsTech is in the unique position of being a leader in FinTech payment innovation while also being a wholly-owned subsidiary with an extensive history in B2B payments.
Since its start in 1984, FirsTech has remained dedicated to the protection and security of financial transactions by providing innovative payment solutions that emphasize secure and reliable transaction processing solutions.
They've specialized in B2B payments security in industries like utilities, insurance, telecom, and healthcare where the highest level of data privacy and security is a top priority.
This combination of innovative technology, payment security and a proven history makes them the leader of secure payment solutions for the modern age.
To learn more about secure B2B payment solutions for your business, contact a FirsTech payment specialist today.
Related Posts
With nearly 40 years of experience serving clients across industries, ...

Read More