What BaaS looks like in a business like yours.
Banking as a Service, or BaaS, is everywhere these days.
While the term might be familiar, it might still be unclear how this technology works, what it includes, and what it can do for a business like yours.
There are many different types of services under the umbrella of BaaS. Here at FirsTech, we specialize in services that grow your revenue and add to your bottom line.
In this article, we'll cover the basics of BaaS and how it can help you streamline your incoming payment processes, secure your funds and data, and provide more value to your customers.
What is BaaS?
Banking as a Service allows you to provide useful financial services directly to your customers – even though you're not a bank.
It works by utilizing the infrastructure of a regulated banking system. A licensed bank provides an API, which allows you to offer financial services under the regulation and compliance of their banking license. Their software provides the secure communication required from your customers, through the BaaS layer, provided by your business, and to the traditional financial institution. This allows you to deliver an exceptional customer experience to your customers, while often reducing transaction costs and other fees.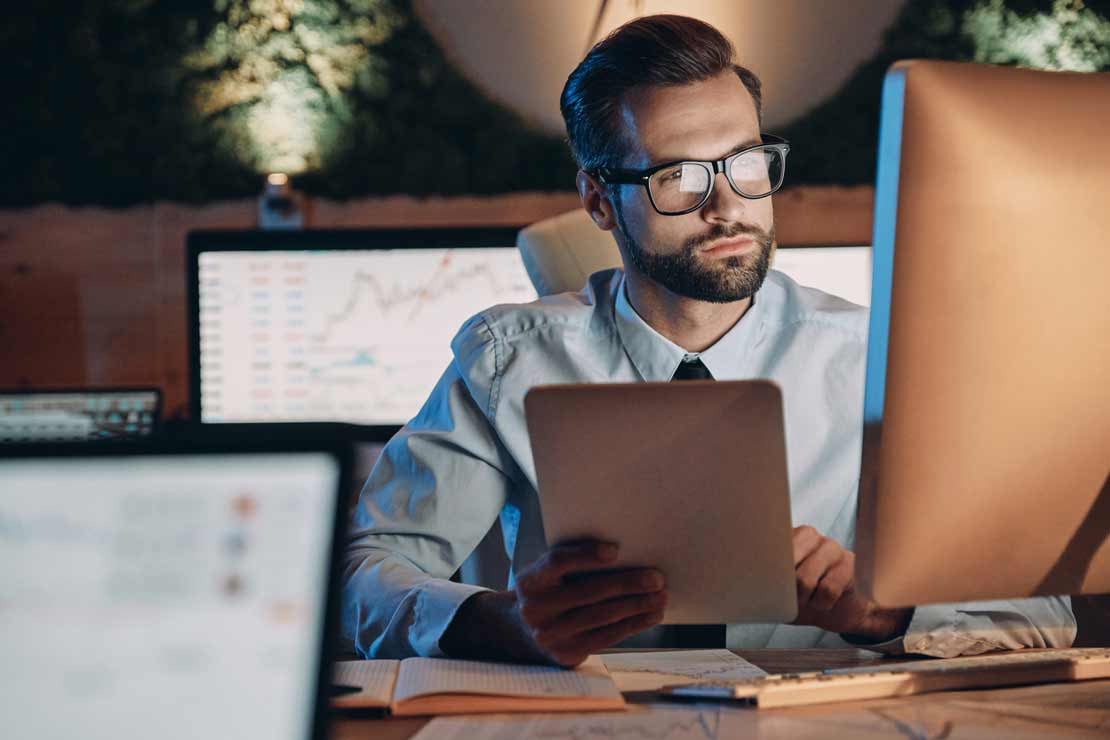 BaaS allows you to tailor your products and services for your customers.
To offer or utilize the services BaaS provides, you could layer vendor on top of vendor to build a solution for each unique opportunity your customers expect or provide a single omnichannel solution with the backing of a regulated bank or financial institution yourself. Multi-vendor systems often demand regular upkeep with new integrations and features that aren't designed to work together, and usually carry steep contracts and staffing needs.
Unless being a financial institution is in your growth strategy, it doesn't make strategic sense to go through the lengthy process of becoming a regulated bank. However, it does make sense to offer financial services directly to your customers.
BaaS solutions allow you to keep customers on your branded platform, make it easier for them to make payments, and provide new services that are adjacent to your own for new revenue streams.
The APIs provided by financial institutions for BaaS allow you to provide a seamless and integrated experience for your customers while streamlining your internal operations. Instead of paying for these services individually through different providers, you can provide a more cohesive experience that cultivates brand loyalty while also decreasing the associated costs.
Examples of Banking as a Service (BaaS)
While there are many different kinds of BaaS solutions available, FirsTech's Banking as a Service solutions focus on how your organization gets paid (integrated receivables and payment), keeping your funds secure, and keeping yours and your customers' data safe.
Here are some examples of Banking as a Service in action:
Online Account Portal
To be regulated and licensed to receive electronic payments directly is a lengthy and tedious process that often isn't worth an organization's time or resources.
For this reason, it's common to have a payment gateway or third party provider to accept the payments from your customers then send you the funds. However, this means that your customers are often rerouted to another provider, have limited access to payment detail history or account information, and receiving your funds takes more time.
Banking as a Service provides a solution to this.
Using the API of a regulated bank, you can combine all these services into one Online Account Portal. Your customers have a cohesive experience, access to their own account information (without needing to call or go through an additional process), and you receive your payments faster.
Mobile Bill Pay
BaaS solutions like making payments through a digital wallet, app, or mobile online portal create convenient solutions for customers. This makes it easier for your business to get paid and improves your customer experience.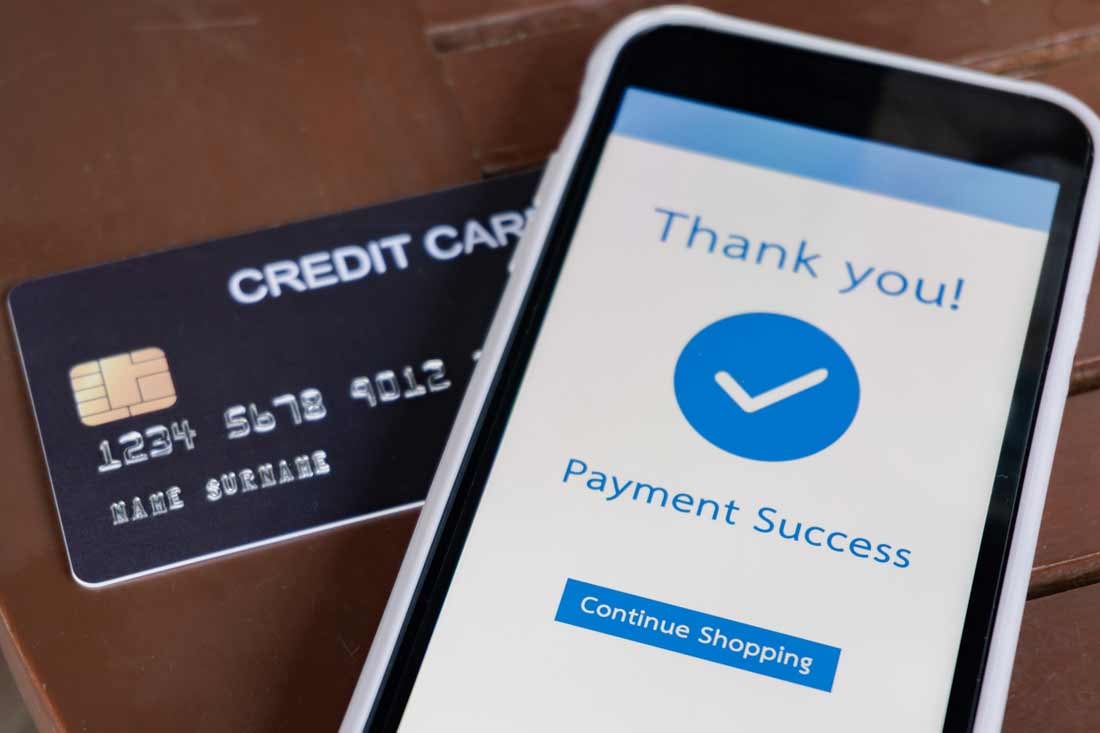 BaaS solutions can create memorable customer experiences.
In industries where customers historically have needed to pay by mail or cash, this is especially helpful as mobile bill pay alternatives provide a much more accessible and convenient option.
In return, your organization gets paid more consistently with less labor and fewer resources.
Custom Remittance Solutions
BaaS provides the platform for your branded and custom remittance payment solutions.
Through a combination of our available payment options through Banking as a Service, you can customize how your customers pay you and simplify your Accounts Receivable.
AFT & Secure Transfers
Automated File Transfer services (AFTs) allow you to simplify the exchange of secure data, including funds. With BaaS, you can reduce transaction fees on either end of a transaction, while eliminating additional manual processes in your payment system.
With AFTs, you can streamline your commercial payment files, automate ACH files and federal reports through encrypted connections, and securely move funds between banks and entities (ACH, Check 21, IAT) with speed.
In addition to the benefits for your organization, AFT is a banking service you can offer yourself to your own customers, opening up an additional revenue stream for your business.
White Label Banking
White label banking allows you to provide any of these BaaS opportunities to your customers under your branded experience. As a wholly owned subsidiary of Busey Bank, we provide the uniquely secure platform enabling you to move money and data while offering one of a kind user experiences in a fully integrated, cloud based settlement and reconciliation platform.
All of this is designed to help you modernize your services and remain competitive in a market where customer expectations and experiences are more often defined by monoliths like Apple, Google, and Amazon Pay.
You get to keep the experience on your own platform as well as your customer relationship which will in turn help convert customers into brand advocates – helping you continue to grow your business.
The Benefits of Banking as a Service
For your Customers:
No matter what kind of business you're in, your customers benefit when you provide them with a BaaS solution. From data, to payment, to security – Banking as a Service allows you to keep a direct relationship to your customers.
This improves your customer experience, customer loyalty, and customer retention.
For your Business:
Not only does BaaS provide your organization with new and useful ways to serve your customers, but it also saves you time, labor and money.
With Banking as a Service, you add to your bottom line by decreasing transaction costs, increasing revenue streams, and saving the time and labor it takes to receive payment.
With a digitized and easily accessible organization system, you and your employees can retrieve financial data quickly and know that it's accurate.
Finally, Banking as a Service helps make your internal processes more efficient by incorporating secure data transfer, automatically-integrated financial transactions, and simplified payment processes.
How to Incorporate BaaS into Your Business
Adding Banking as a Service to your business can look like many different things.
You don't need to identify all the solutions you're interested in before speaking with a BaaS service provider like FirsTech. The BaaS solution team is here to help identify any opportunities that may exist in your current systems and map our solution to best fit your business's unique needs.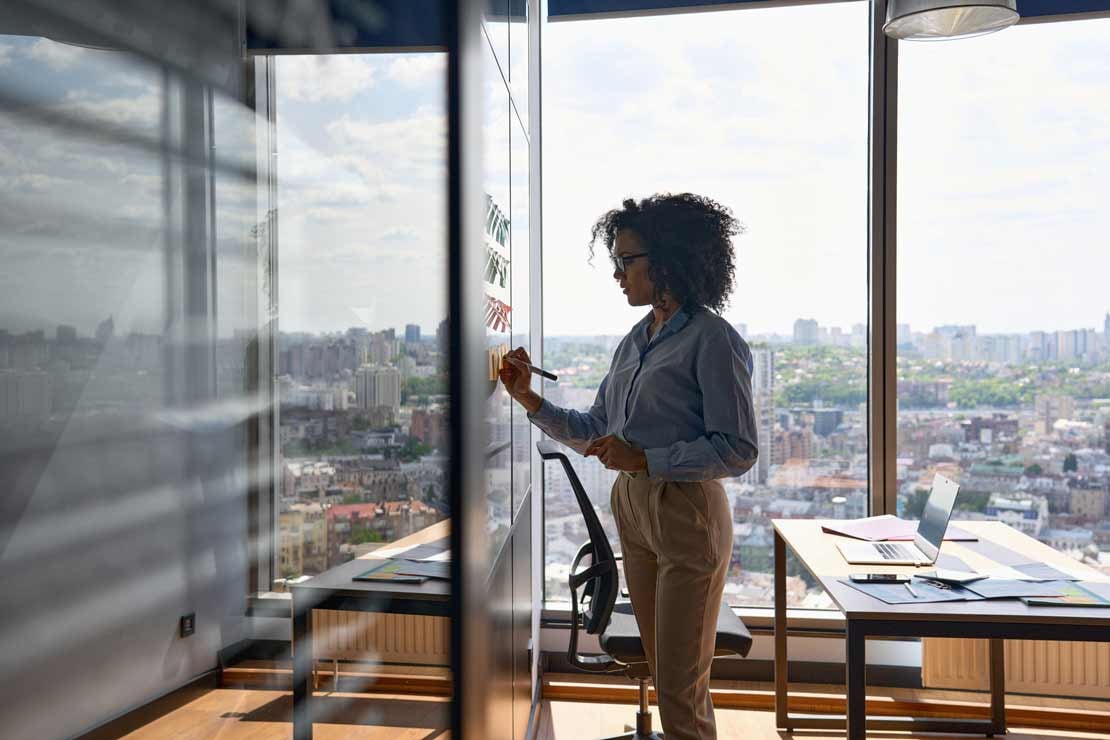 A BaaS service provider, such as FirsTech, can help you find the right solution for your business.
If you're interested in any one of these Banking as a Service solutions for your business, FirsTech has been a leading expert in payment solutions like these for nearly 40 years. Built on the foundation of security and compliance as a wholly-owned subsidiary of Busey Bank and subject to recurring regulator examinations to remain compliant, FirsTech ensures that their customer data (and your customers' data) is held at the highest level of security.
To learn more about adding a BaaS solution to your business, contact us today and we'll connect you with a payment service specialist who can provide more information on custom BaaS solutions for your business, or answer any questions you might have on our current BaaS options.
Related Posts
2020 was what a lot of people imagined the Year 2000 would be. It brou...

Read More